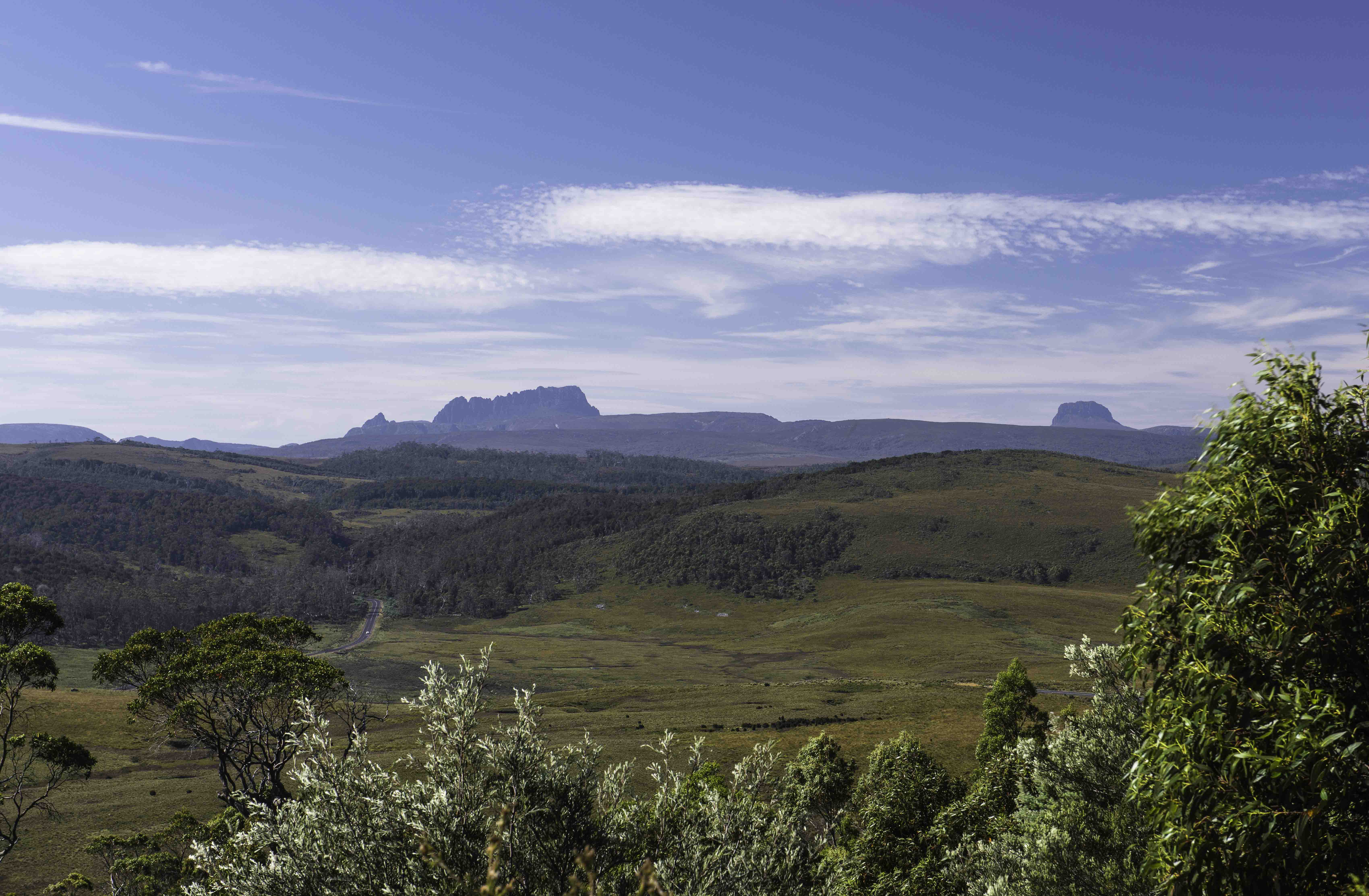 No matter where you are in Tasmania you'll never be far from wilderness. Tasmanian's World Heritage areas spread over 1.38 million hectares – about 20 per cent of the main island. A further 20 per cent of the state is protected under national reserve.
This wilderness is a haven for wildlife, including platypus, wallabies and the Tasmanian devil, ancient plants (remnants of Gondwana), and vast and pristine landscapes where footprints can still seem something of a novelty.
World Heritage listed parks include the Southwest National Park, the Franklin-Gordon Wild Rivers National Park, the Cradle Mountain-Lake St Clair National Park, the Walls of Jerusalem National Park, and the Hartz Mountains National Park.
There are good access roads to many of the parks. There are also renowned walking tracks, including the Overland Track about Cradle Mountain, that can take you into a park's heart. But short or long, easy or hard, the different walks will get you close to lakes, rivers, mountains, plateaux and thick rainforests of memorable beauty.
Tasmanian photographer Peter Dombrovskis (1945-1996) perfectly summed up the rejuvenating quality of the Tasmanian wilderness:
'When you go out there you don't get away from it all, you get back to it all. You come home to what's important. You come home to yourself.'
Franklin-Gordon Wild Rivers
The Franklin-Gordon Wild Rivers National Park borders two vast stretches of water: Macquarie Harbour on the west coast and Lake Gordon to the south.
The park's uncommon beauty includes: forested valleys with furiously flowing rivers; deep, narrow gorges and mountains carved by glaciers.
Its most notable peak is Frenchman's Cap (1,443 metres/4,731 feet). Rivers include the Denison, the Olga, the Franklin and the Gordon.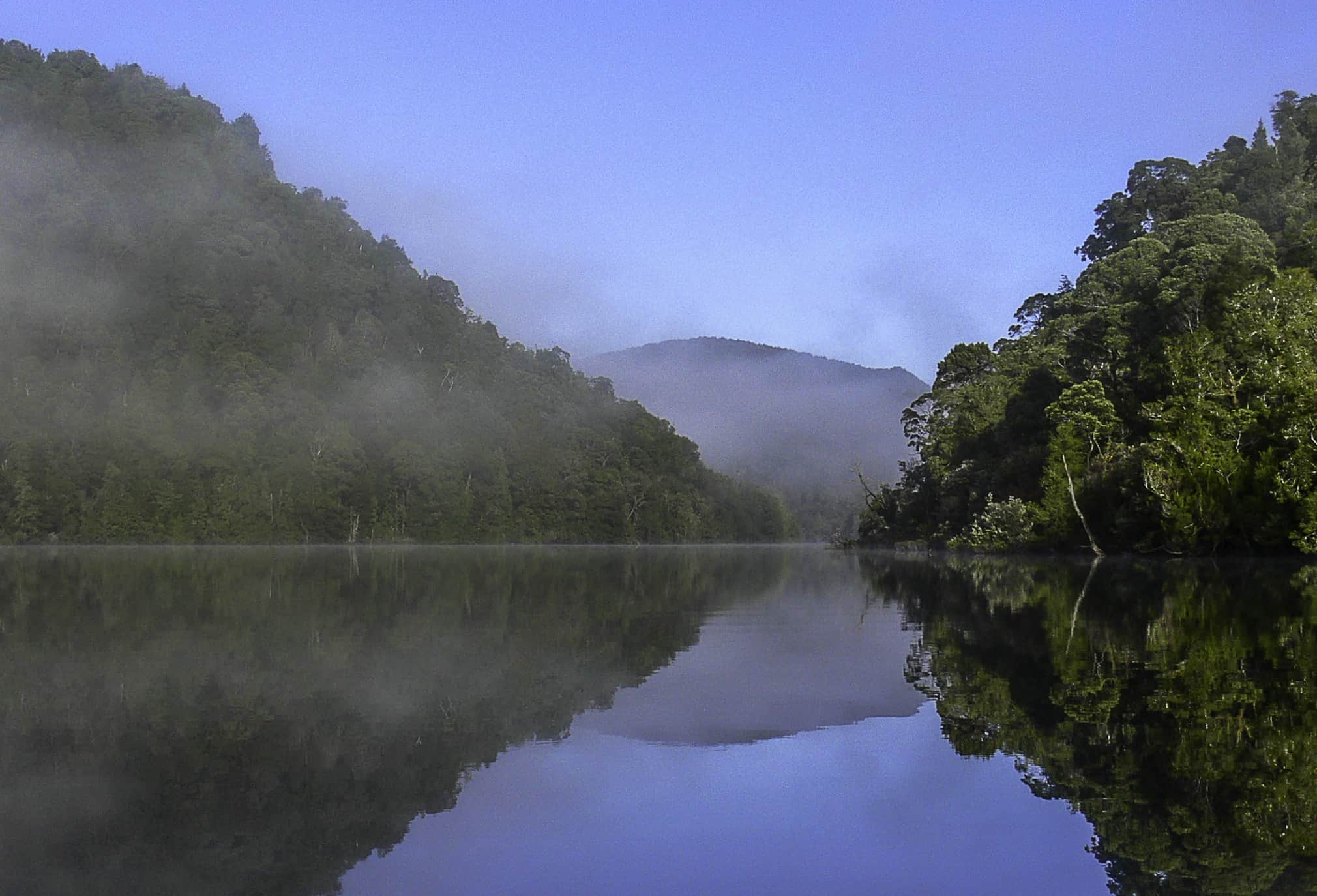 Gordon River
Rare Rainforest Ecosystem
The Wild Rivers National Park features cool temperate rainforest, watered by 2,500 mm (over 98 inches) of rain a year and eucalypt forests and buttongrass communities that receive about 500 mm (20 inches) of rain a year.
It is one of only three remaining temperate wilderness areas in the southern hemisphere and provides an undisturbed environment for hundreds of plant species, many of which are rare or endangered. Bennetts wallabies, pademelons, potoroos, wombats, bandicoots, Tasmanian devils, eastern and spotted-tailed quolls, echidna and platypus all inhabit the park.
Birdlife includes, swamp quail, falcons, goshawks, honeyeaters, scrub wrens, and robins (pink and flame), as well as seabirds.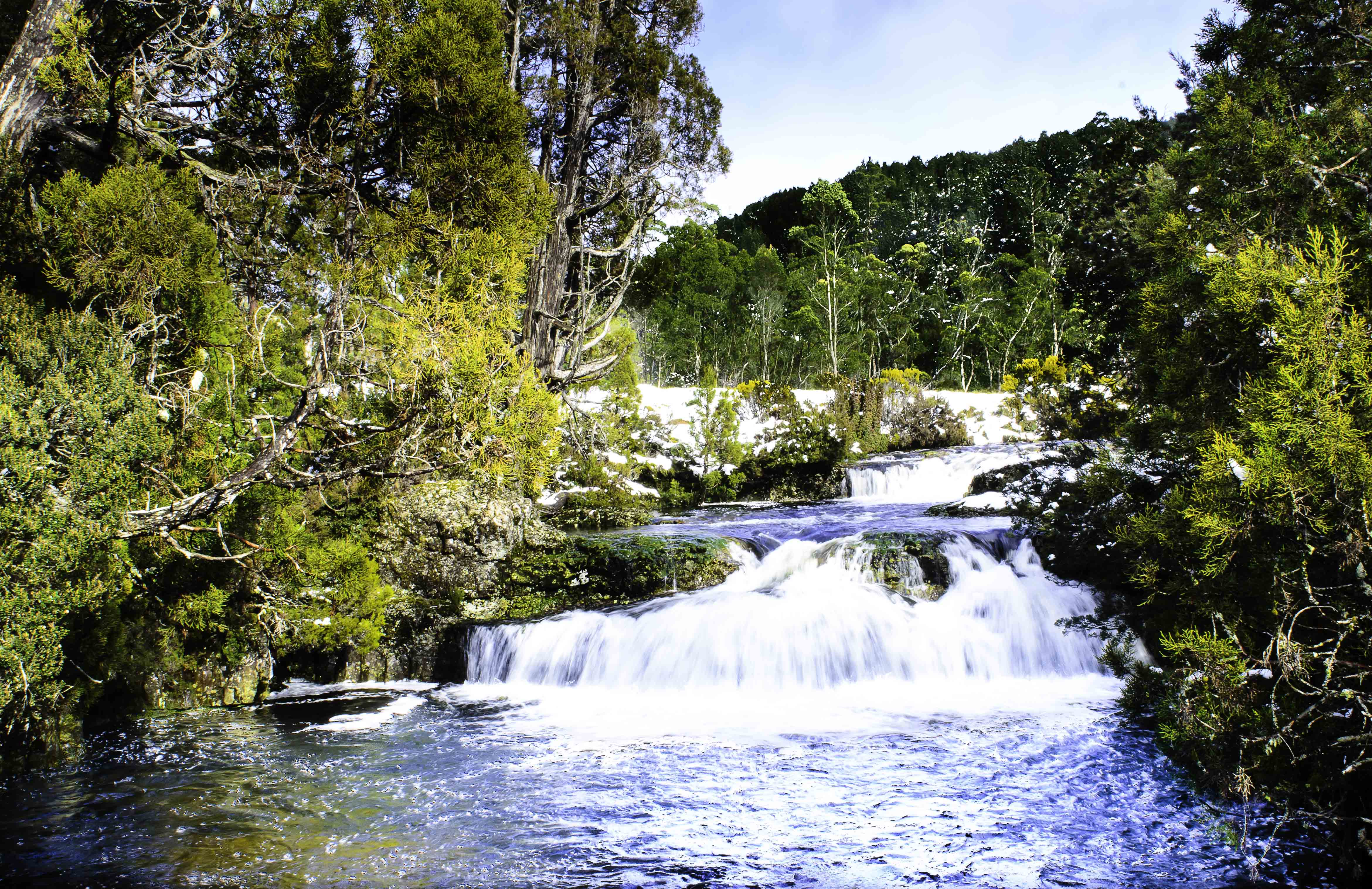 Historical, Cultural and Natural Wonder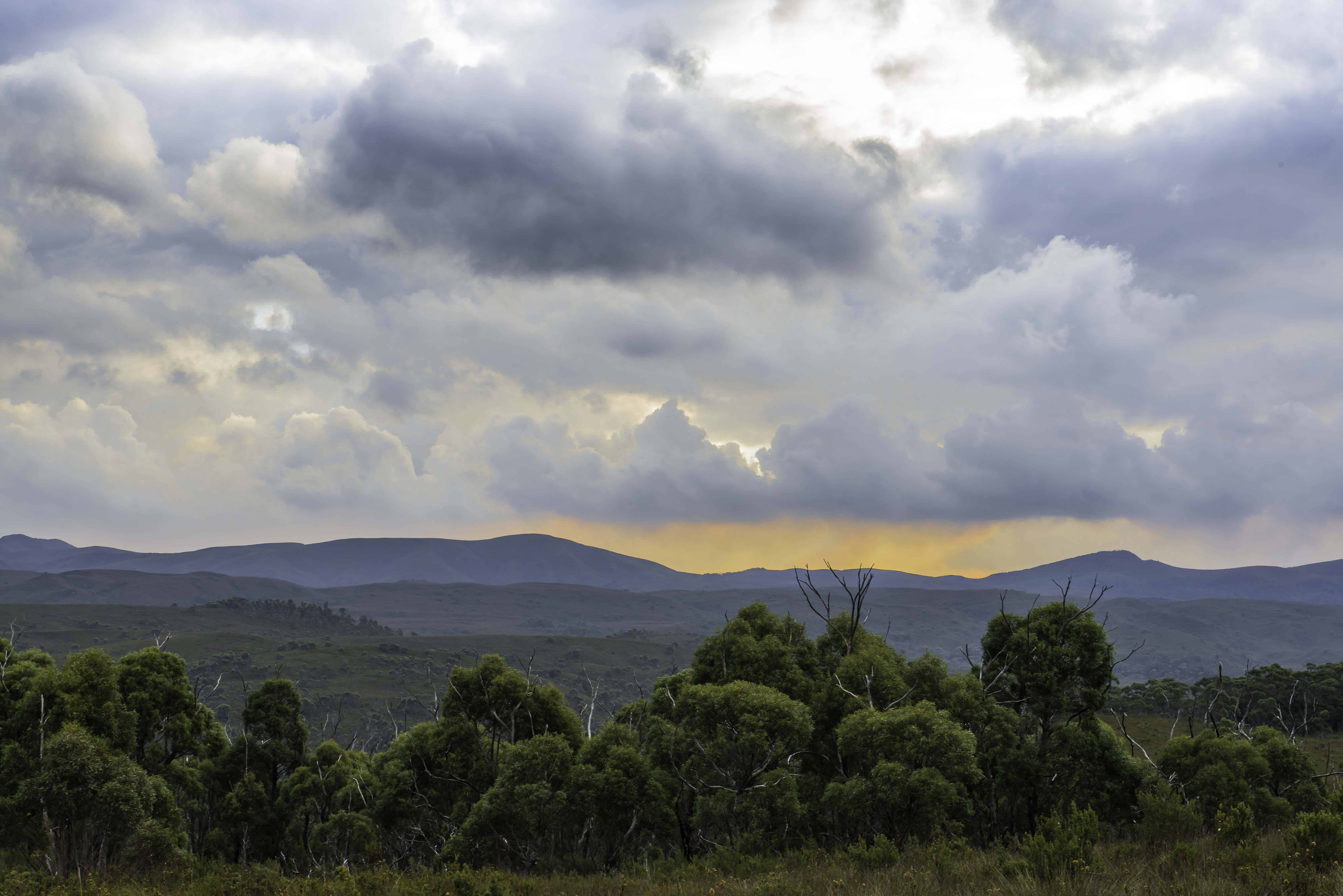 Aborigines were living in this area 36,000 years ago and there are caves, cave paintings and middens that tell the story of lives that unfolded in this rugged and testing wilderness. They used fire to clear the land for easier hunting and this greatly changed the natural vegetation.
Today's Tasmanian Aborigines maintain their links with their past and manage many sites that have important Aboriginal relics, such as Kuti Kina Cave on the Franklin River. Read more about Tasmania's Aboriginal heritage.
Europeans arrived in the area in the early 1800s. In the 1820s, the region was home to a booming pining industry that would last for more than 150 years.
In 1822 the now infamous penal settlement was established on Sarah Island in Macquarie Harbour. The conditions were so brutally harsh that many convicts escaped, preferring to risk death from starvation or exposure in the wilderness. Read more about Tasmania's convict past.
In the 1850s, the gold boom in Victoria led to the commencement of mining on the west coast.
As early as 1908, the significant natural and cultural value of the Wild Rivers area was recognised with the proclamation of the Lower Gordon Crown Land Reserve. Seventy-four years later, and the park is protected under World Heritage status.
In 1983, the controversial proposal by the State Government to dam the Franklin River was stopped after a landmark High Court decision upheld the Federal Government's constitutional authority to intervene. Some 1400 conservationists were arrested during the protest campaign to save the Franklin River.