Strahan is located on the West Coast of Tasmania, an area of magnificent ancient forests, rugged mountains, beaches pounded by the Southern Ocean, wild rivers and lakes and extraordinary wilderness areas.
The beautiful Tasmanian West Coast
Strahan sits on Macquarie Harbour, the gateway to the Franklin-Gordon Wild Rivers National Park and Southwest National Park which are part of the Tasmanian Wilderness World Heritage Area.
Recently voted "The Best Little Town in the World" by the Chicago Tribune, Strahan offers a range of activities and attractions to suit every visitor.
In 2010, Australian Traveller dubbed Strahan "Australia's Most Interesting Town" for its convict, political and environmental history… and "incredibly, gobsmackingly – unfairly even – beautiful!"
Go to www.australiantraveller.com for articles and information on Strahan.
Cruising and Sightseeing
• Cruise on Macquarie Harbour and marvel at the tea-coloured water, stained brown by the button grass fields through which the water has flowed on its way to the Harbour
• Travel by boat up the Gordon River to experience true temperate rainforest wilderness
• Take a journey to the past on the rebuilt West Coast Wilderness Railway – a unique experience of a historic rail journey through rugged temperate rainforest, crossing wild rivers and pausing at beautifully restored stations
• Sail to Hell's Gates, the spectacular entrance to Macquarie Harbour
• Take a scenic flight in a seaplane or helicopter
• Charter a boat or hire a bike
• Enjoy an exhilarating jet boat ride along the King River
• Experience the extraordinary history of Sarah Island, the site of Tasmania's first penal colony from 1822-1833
• Take one of the many scenic drives in the region
• Or, for something more energetic, take a rainforest walk and perhaps see a platypus
• Walk along the 40km long Ocean Beach and look out to sea – next landfall is South America!
• At Ocean Beach, from October to April, watch the shearwaters fly in from the sea at dusk
Around Strahan
• Shop for that special gift in one of Strahan's galleries or gift shops – choose from a range of superb Huon Pine or other Tasmanian timber items made in Strahan, or many other quality Tasmanian craft items
• Plan a day's activities at the Strahan Visitor Centre or visit a Huon Pine mill
• Enjoy good food and great Tasmanian wine in one of the local restaurants and cafes.
In addition to the many tourist facilities and shops, Strahan offers a range of services for visitors, including a well stocked supermarket (with in-house butcher, sub-newsagency, banking), bottle shops, a pharmacy, post office, hotels, ATMs, service station and a nursing centre.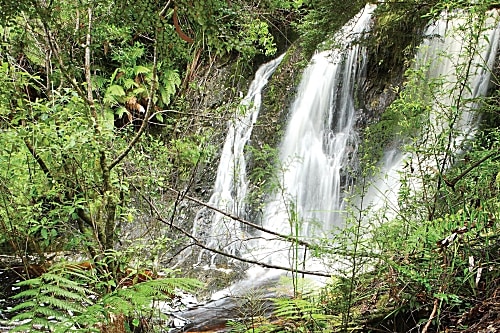 Hogarth Falls on the walk starting at the top of People's Park in Strahan.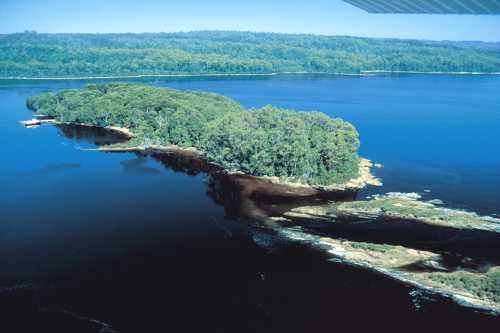 Sarah Island Historic Site, Macquarie Harbour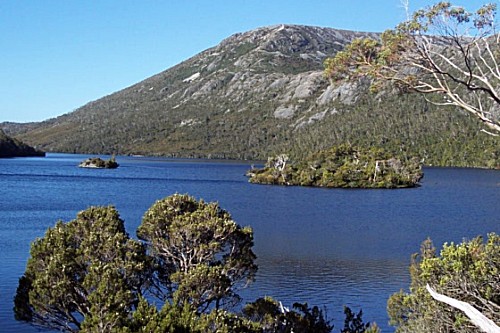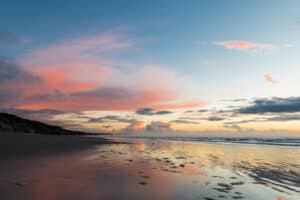 Enjoy beautiful sunsets at Ocean Beach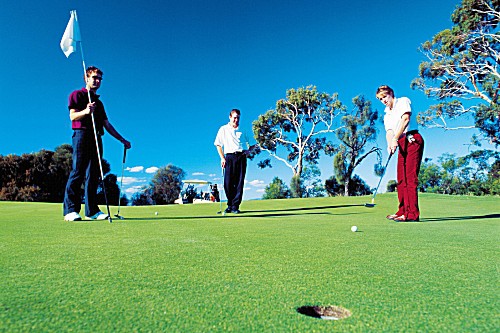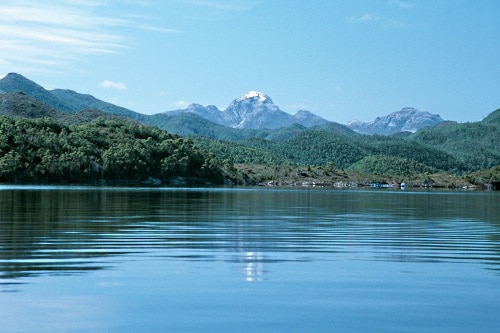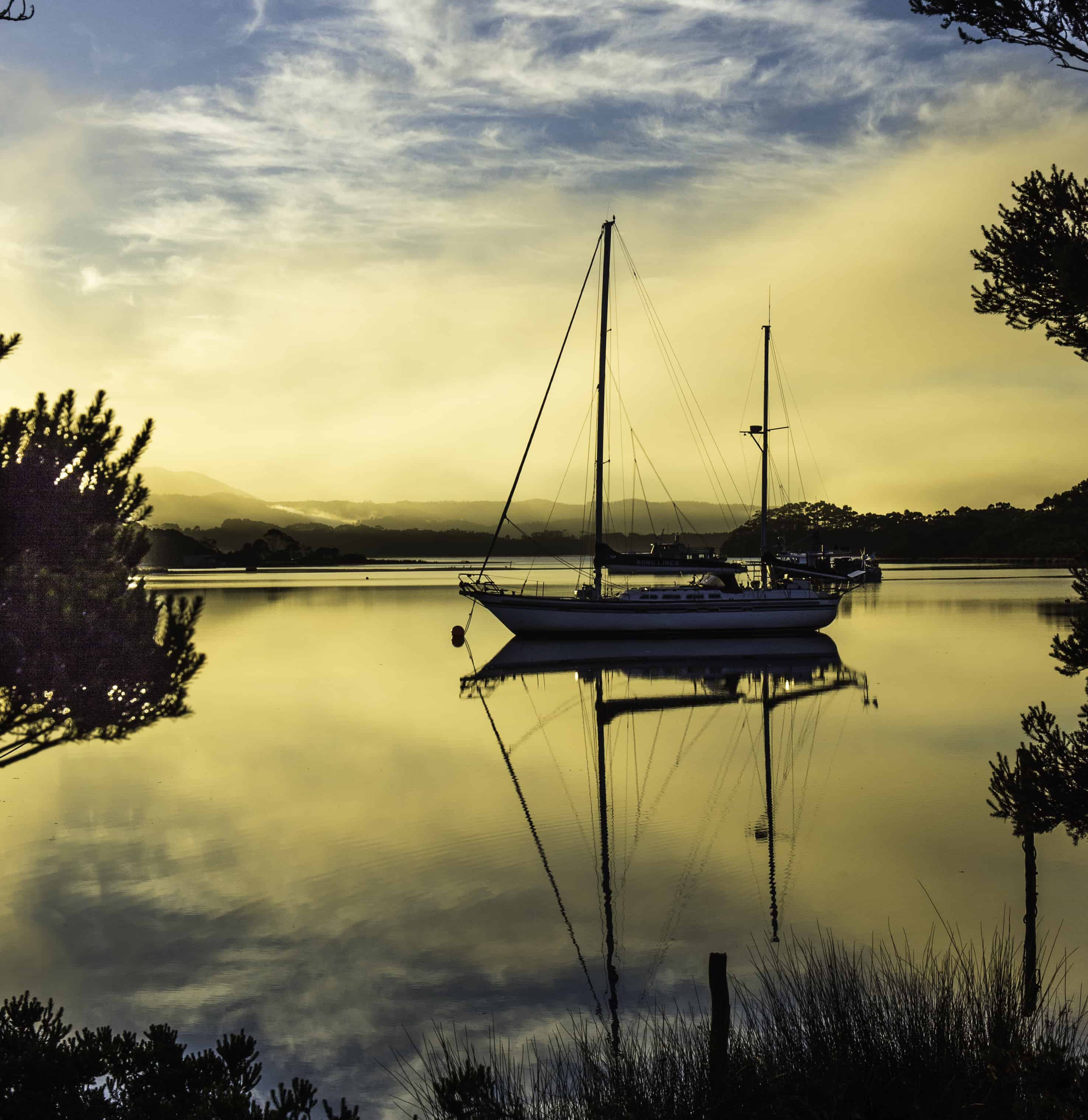 Boat on Macquarie Harbour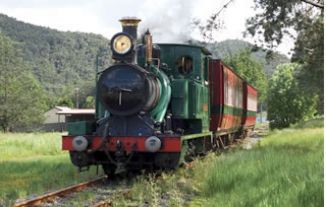 Take a trip on the West Coast Wilderness Railway through the King River Gorge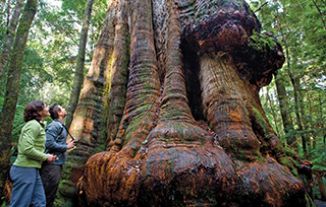 The Tarkine Wilderness Reserve, north of Strahan.
Detailed map of Strahan