Travelling to Tasmania
You can fly to Hobart, Launceston, Burnie and Devonport via the major commercial airlines, and there are direct flights to Hobart from Sydney and Melbourne.
The very popular passenger and car ferry Spirit of Tasmania travels overnight from Melbourne to Devonport. For more information, contact the Spirit of Tasmania on: 1800 634 906 or visit the website at www.spiritoftasmania.com.au
The major car rental companies have agencies in the main ports. By road, Strahan may be reached from Hobart, Launceston, Burnie or Devonport via a choice of scenic roads.
Sightseeing on the way to Strahan
There are many opportunities for sightseeing on your way to Strahan – the following are just a few examples: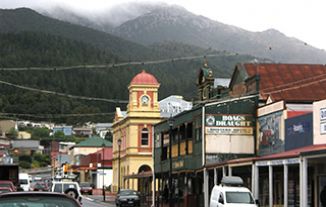 FROM THE SOUTH
From Hobart via the Lyell Highway, between Derwent Bridge and Queenstown, you can take the Franklin River Nature Walk or the Donaghy's Hill Lookout walk, both of which offer views of the Franklin River valley, or enjoy a short walk to Nelson Falls.
Queenstown, a mining and tourist town an hour's drive from Strahan, offers mine tours. Interesting side trips can be taken (4WD or walking) to Bird River, Kelly Basin and Pillinger, a deserted town at the southern end of Macquarie Harbour.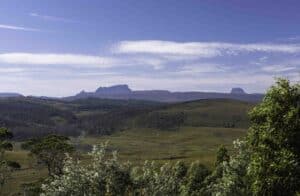 FROM THE NORTH
Travelling from Burnie, Devonport or Launceston, you can break your trip at the Cradle Mountain National Park (2.5 hours from Strahan), which is famous for its short walks, day walks and overnight walks. There is a visitor centre and accommodation.
At Rosebery, you can take a three hour walk along an old railway line to Montezuma Falls, the highest waterfall in Tasmania.
Zeehan, just 40 minutes from Strahan, offers a variety of sights including the Gaiety Theatre, which is being restored and was once the scene of world class entertainment; and the Pioneer Memorial Museum, which has a superb mineral and gemstone display and, for rail buffs, includes a railway museum.
Travelling Times
Approximate distances (and estimated travelling times) are shown below. Please allow plenty of time to enjoy Tasmania's spectacular scenery, no matter which road you take.
Hobart: 300 km (4.5 – 5 hours) Launceston: 290 km (4.5 hours) Burnie: 180 km (2.5 hours) Devonport: 245 km (3 hours)